Our excellent airport service will help you and your company save precious time. Our drivers will contact the passenger immediately after touchdown and advise on which luggage belt to go to. In case of missing luggage for instance, the passenger can call the driver and ask for help. With the according flight number the driver will keep track of any delays or other changes. This assures the passenger will never have to wait, even if the flight is early. It also assures no unnecessary waiting time will be charged. Our drivers are always dressed in costume and carry a clearly visible printed A4 size sign. On this sign may be the passenger name or any requested text like a company name or logo in full colour. A discrete pick-up is also possible of course.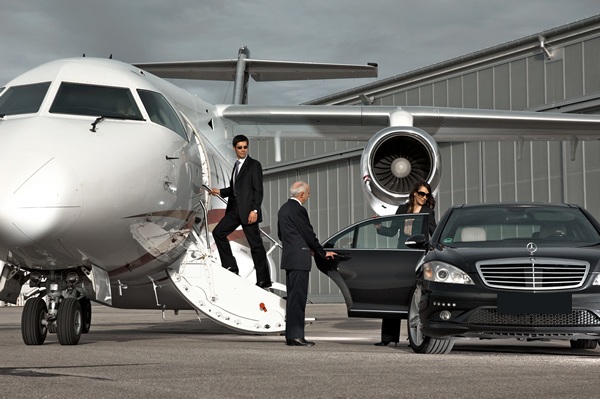 VIP meet and greet
Driving4U rents private parking spaces on the STA line outside the arrival hall. This means the passenger can walk from the luggage belt to the car in under one minute. A pick-up from the Schiphol VIP-centre is also possible. For larger groups we have our own hostess service that can collect your guests at the arrival hall or at the meeting point. Our fleet of touring-cars can wait a two minute walk away from the meeting point until your group is complete.
Private Jet service
We pick up and drop of guests at the Schiphol and Rotterdam airport Jet-Centers very often.
Our drivers will wait for your guests in the lobby or if requested on the runway so your guests can step out of their jet and straight into the car.